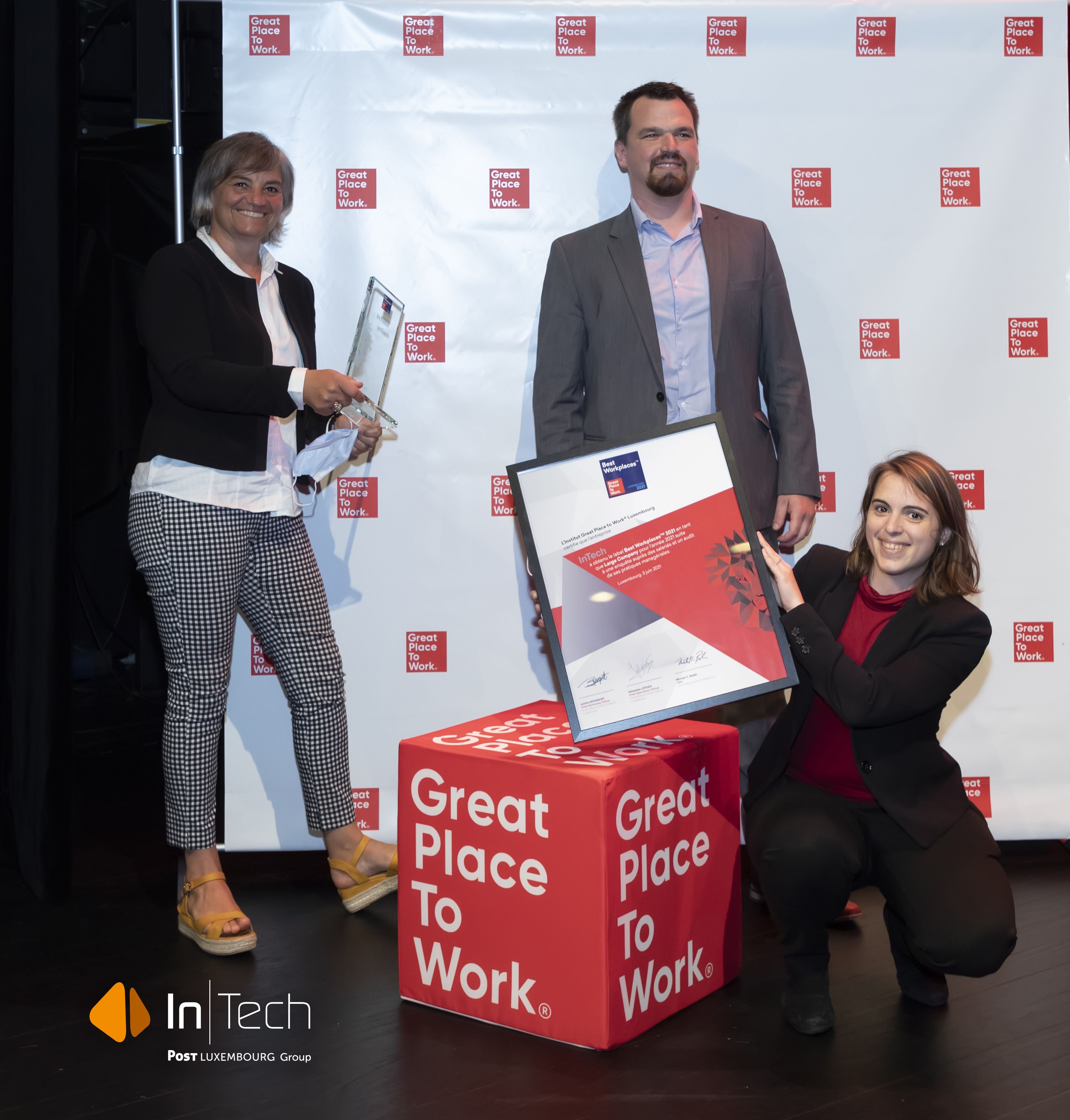 InTech is awarded its 6th Great Place to Work® Label
InTech is proud to keep its Best Workplaces™ Luxembourg status in the Large Companies with more than one hundred employees category for the sixth consecutive year in 2021, and this in a COVID19 pandemic situation.
The Great Place to Work® label is now internationally recognised, which has led InTech to repeat this survey every year since its first participation in 2016. In 2020, InTech has been on the podium at every ranking in Luxembourg and has also been selected in the TOP 50 best companies to work for in Europe.
This award is the result of a collaborative work philosophy and innovative governance choices that put employees at the centre of the company's concerns.
"We are proud to receive the Great Place to Work® label again. This is the result of the strong commitment of our employees and the daily expectations of our management. I would like to thank all of them for their attachment to the company, as well as our clients for the trust they have placed in us by entrusting us with their projects", says Fabrice Croiseaux, CEO of InTech…