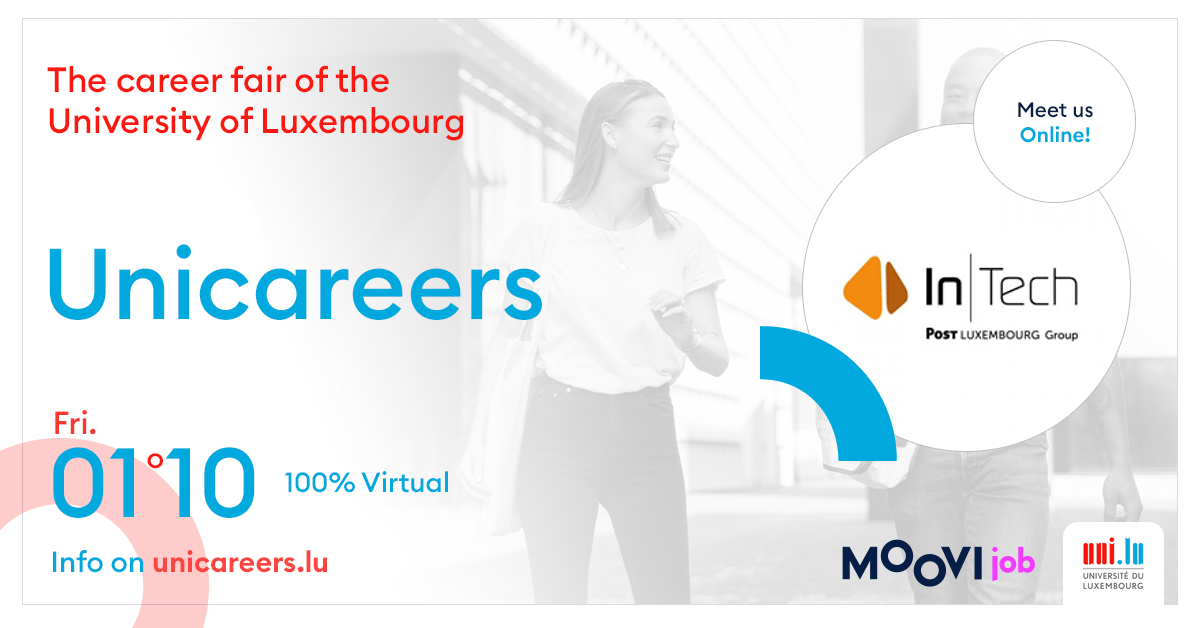 Unicareers, The Job Fair of The University of Luxembourg
Come meet our team of InTech recruiters at Unicareers, Friday, October 1st, from 8am to 5pm, in a 100% remote session!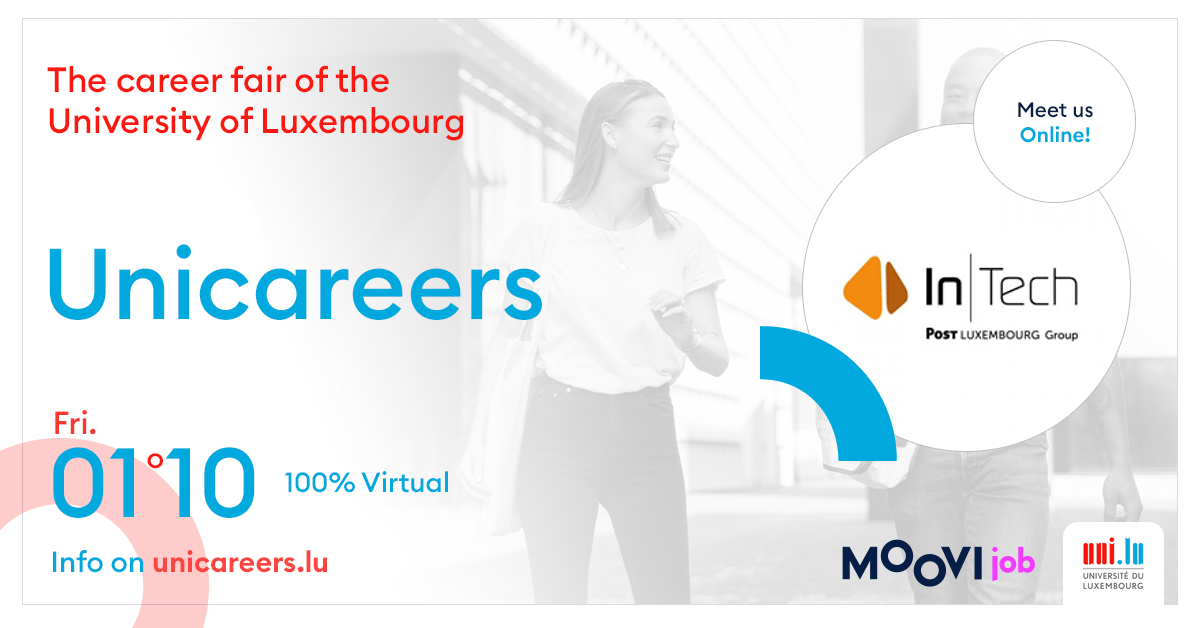 Students looking for an internship or a first job, or experienced profiles in software development:
Our teams will introduce you to InTech and its opportunities to join a Luxembourg Best Work Place that has been awarded for 6 consecutive years and accredited by the HappyIndex®Trainees label too.
Are you interested? Then register before Thursday 30 September – 4 pm – to take part in this exceptional event: I register here (registration required)
More than 10 job and internship offers will be proposed during this day, click here to discover them!